Now think about it. What is your most-used keyboard shortcut if your job involves text editing? It's probably Command/Ctrl + C and Command/Ctrl + V for copy and paste. Often times you will copy texts from the web to paste into another application. If you work in Windows 10, you'll be able to easily choose whether to keep the text formatting or remove them. What if you are on macOS whose Command + V does not seem to allow you the option to remove text formatting? In this post, we look at how you can use the stock macOS TextEdit app to do just that.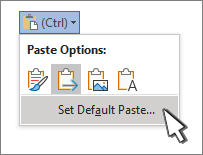 To remove text formatting in macOS using TextEdit, copy the text, open a new TextEdit document, choose the Make Plain Text option in the Format menu and then paste. You can also paste first and then go into the Format menu to choose the Make Plain Text command. Either is good. From there you can copy the text again to paste it elsewhere.

Want to check out some of our other macOS tips and tricks? Here's one that will make you fall in love with the Spotlight app!