Changing your Mac's user interface can be difficult. Apple thinks they have the best UI and they don't really offer their users the chance to spice things up.
For example, you can feel so utterly powerless when you need to do something as simple as giving a folder a new icon.
That is if you didn't know where to start.
If you do, it's actually very easy.
Here's how you can change icons in macOS. This works on folders, as well as files, drives, and apps. If something on your Mac has an icon, this will work. Although if you are changing the icon of a stock macOS application, like Mail or Music, you'll need to turn off System Integrity Protection first. Once the change is made, you will want to turn SIP back on.
How to Change macOS Folder, Drive, App or File Icons
Let's say for whatever reason I wanted to change a folder's icon to the logo of everyone's favorite search engine.
Here's what the macOS default folder icon looks like. Simple yet still reminding you of the letter folders that people used to carry around in the office.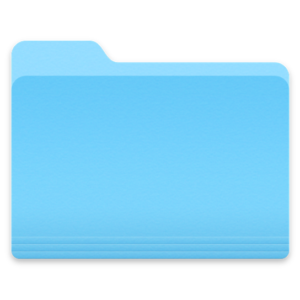 And of course, here's the Google logo, in all its glory.

And now onto changing the folder icon.
Go to google.com, right-click on the Google logo and select Copy Image, or better and easier still, right-click on the image above and select Copy Image.
Right-click on the folder you want to change and select Get Info.
In the Folder Info window that appears, click to select the folder icon on the top left and press Command-V on your keyboard – see screenshot down below
You have now successfully given your folder a new icon.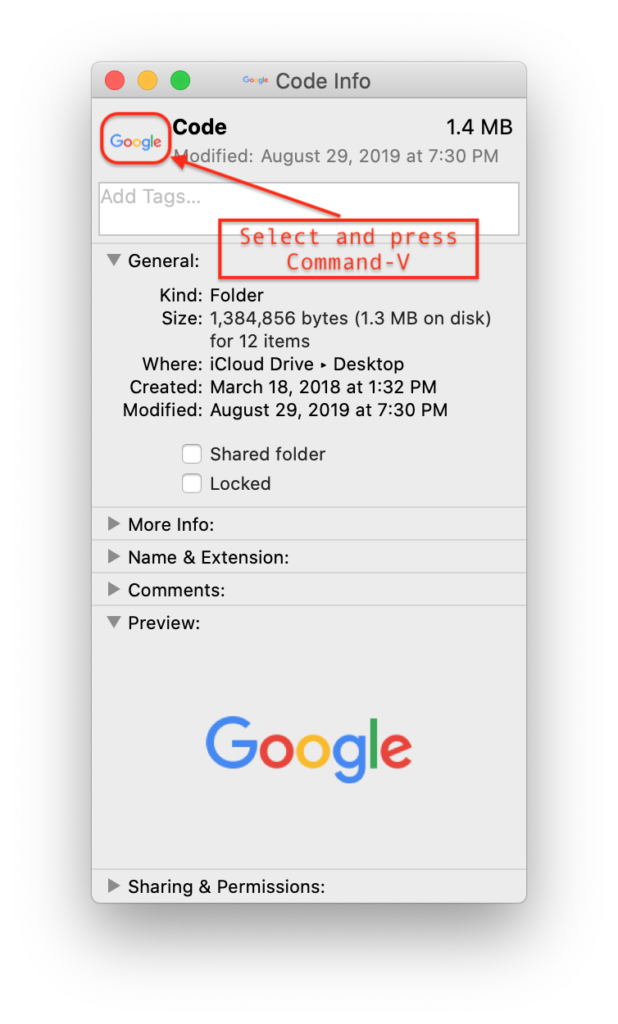 Did I mention this was going to be easy?
Want to learn more macOS tricks? Check out our Mac and macOS tags.
What other issues have you come across while working on your Mac? Let us know in the comments and we might just have a solution for you.